As a dialogue instigator she moderates
conversations that encourage engagement in creative thought and conversation. As the Madeleine L'Engle Fellow at the Cathedral of St. John in New York, Elizabeth Howard moderated a series of conversations considering issues of race, incarceration, education, climate change, poetry and literature.  It is through dialogue and conversation we can work through conflict, express our ideas and describe to others how we feel. It is through dialogue that we can come together.
In Conversation with Damon Galgut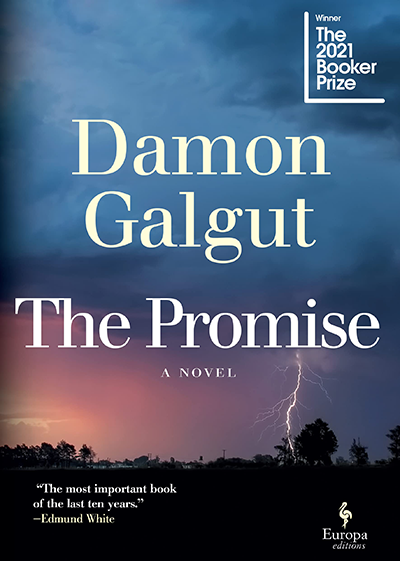 On Thursday, February 10, 2022 Damon Galgut, 2021 Booker Prize winner, discussed his award-winning book The Promise with Elizabeth Howard, host of the Short Fuse Podcast. The Promise is a modern family saga that could only have come from South Africa, an epic drama that unfurls against the unrelenting march of national history.
The Portsmouth Athenaeum
In Conversation with Meredith Hall
Few writers know the human heart and the burden of grief as New York Times bestselling author Meredith Hall (Without a Map). Beneficence is a radiant novel of goodness and love—both its gifts and its obligations—that will stay with readers long after the last page. With a rare tenderness and compassion, Beneficence shows broken hearts becoming whole as this family reclaims their love and peace. Elizabeth Howard was in conversation with Meredith Hall to discuss the book in a virtual program through the Portsmouth Athenaeum on November 30, 2021.
In Conversation with Charles Vidich
Elizabeth Howard was in conversation with Charles Vidich,  the author of Germs at Bay: Politics, Public Health, and American Quarantine (Praeger, January 2021), in a program on March 11, 2021 at the Portsmouth Athenaeum.  Elizabeth holds a proprietorship in the Portsmouth Athenaeum that came through James Southwell Millar, her beloved "Uncle Jim". He became a member in 1979 and held Share #62, first issued in 1823. The last previous owner had been Ogden Nash, the American author and humorist.
"The most valuable contribution this book makes is giving a historical context for why our nation has failed to properly address the COVID-19 pandemic and what practical measures are needed to get it under control. The lessons of history are invaluable for those who wish to avoid the errors of the past. The book also is important for those who wish to understand how quarantine practice influenced major events of American history including the outcome of the American Revolution, the Post-Reconstruction era economic battles between the northern and southern states, and the immigration policies of this nation. Perhaps, more importantly, the story-line of this book is told through the people who managed quarantine, and for this reason, there is a compelling connection with the key Americans who have shaped our nation's quarantine policy." –– Vidich, January 2021 interview, Writer's Digest.
Randall's Island Literary Program
Braiding Sweetgrass: Indigenous Wisdom, Scientific Knowledge, and the Teachings of Plants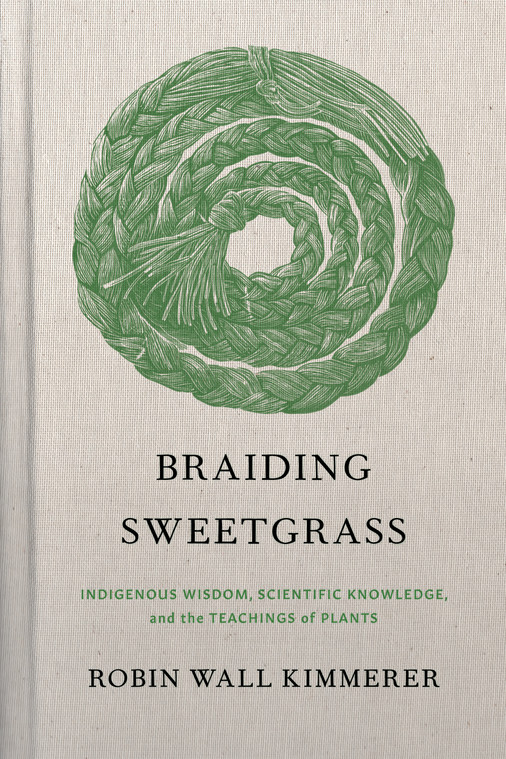 Elizabeth Howard is leading four conversations around Braiding Sweetgrass: Indigenous Wisdom, Scientific Knowledge, and the Teachings of Plants by Robin Wall Kimmerer Robin Kimmerer, mother, scientist, decorated professor, and enrolled member of the Citizen Potawatomi Nation, takes us on "a journey that is every bit as mythic as it is scientific, sacred and it is historical, as clever as it is wise." (Elizabeth Gilbert).
Wednesday, September 15
Roger Hernandez, Jr., an enrolled native member of the Taino Nation, born and raised in El Barrio, East Harlem, New York, and Evan Pritchard, of MI'kmaq descent, the director of the Center for Algonquin Culture, Rosendale, New York reviewed maps and geography to provide us with a history of Native Americans in Manhattan.
Wednesday, October 13
Paul Gunther, a veteran of the New York arts and design world, director of the Gracie Mansion Conservancy and with over 35 years as an author, consultant, and executive in the field of historical preservation, land use, and cultural institutions, reflected on Braiding Sweetgrass and the changes that are being made at Gracie Mansion to incorporate gardens and a new appreciation of the land that houses the home of New York City's mayor.
Wednesday, November 10
Claudia Whittingham, teacher, and artist a Restorative Justice practitioner in New York City schools. Her work is grounded in indigenous values, and she offers an opportunity to experience a Restorative Circle, called a connection circle, using the ideas and content of Braiding Sweetgrass.
World of Wonders, In Praise of Fireflies, Whale Sharks, and Other Astonishments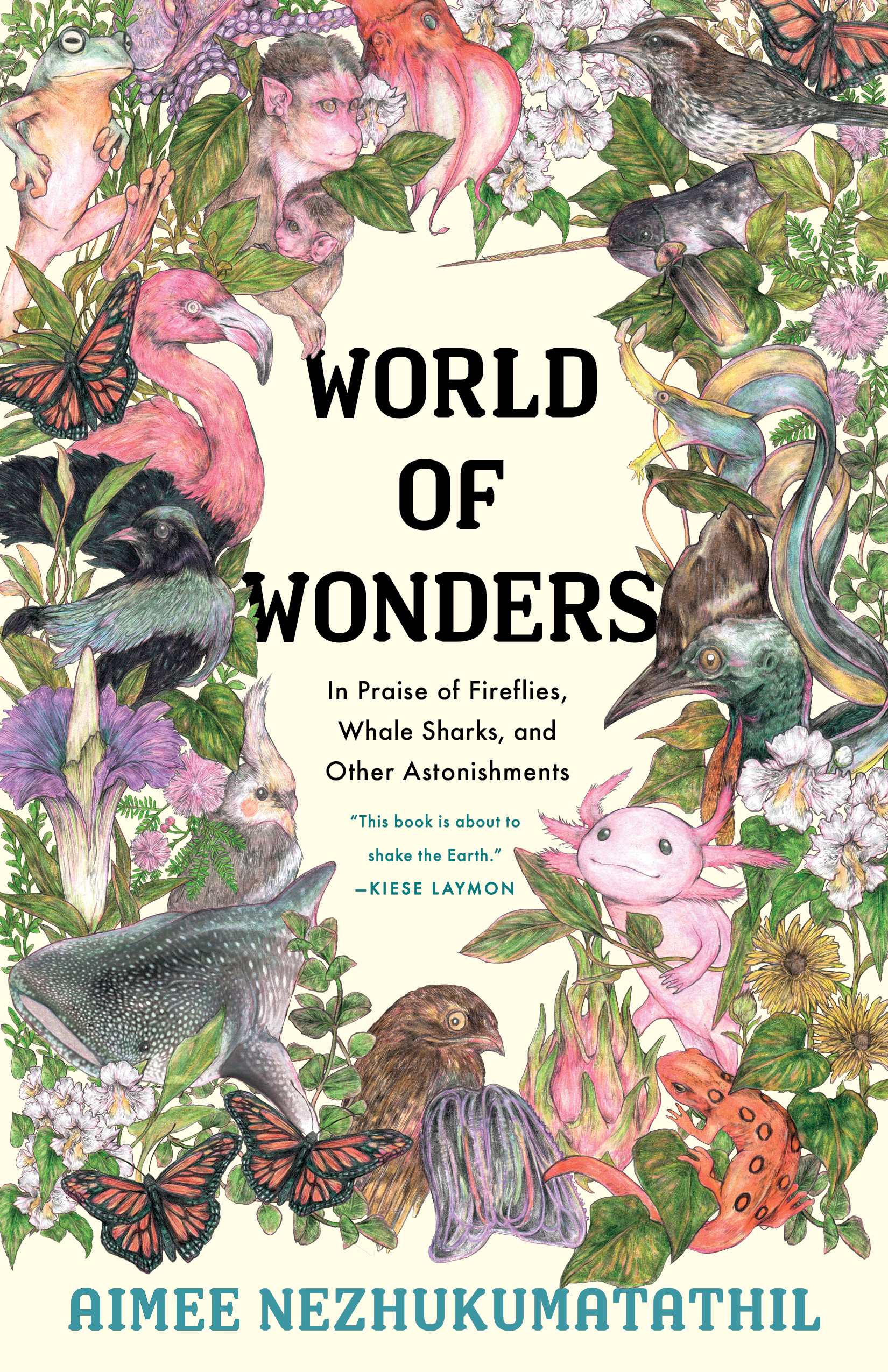 Elizabeth Howard is leading three conversations around Aimee Nezhukumatathil's World of Wonders.
Thursday, March 25, 2021:
Victoria Kam, seasonal horticulturist, and Jackie Wu, park-as-lab coordinator on Randall's Island will be in conversation with Elizabeth Howard. With prompts from World of Wonders they will share the astonishments of nature found on Randall's Island.
Thursday, April 8, 2021:
Draw the Wonders of a Wetland with artist Rebecca Allan. With references from World of Wonders join us with a sketch book.
Rebecca Allan Artist
.
Thursday, April 22, 2021:
Poet and author Aimee Nezhukumatathil will join us for a conversation with Elizabeth Howard. We look forward to introducing her to the natural wonders on Randall's Island.
Vesper Flights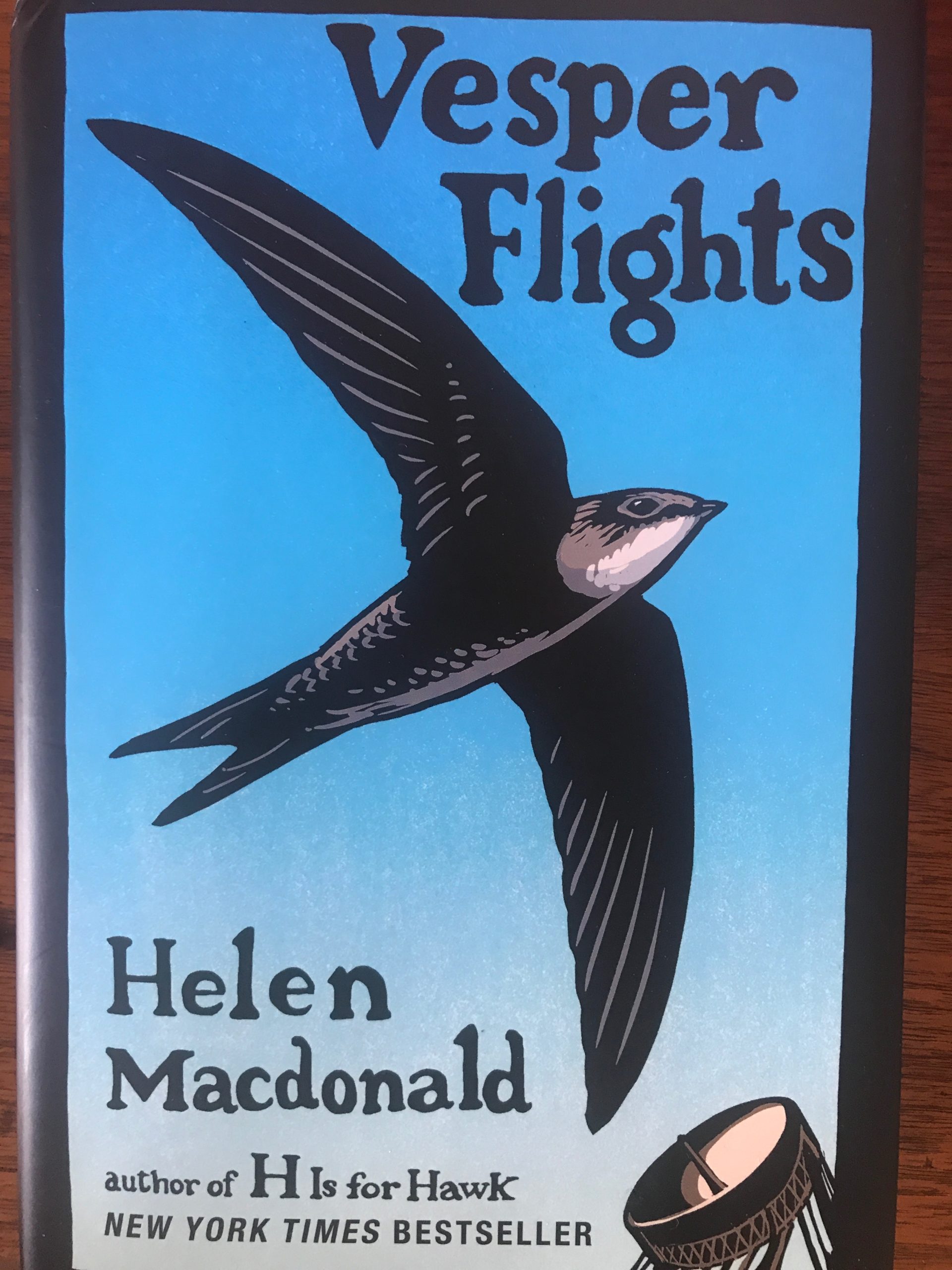 As the Randall's Island writer in residence, Elizabeth Howard led three conversations around Helen Macdonald's Vesper Flights .(Grove Press, 2020)  These virtual programs can be viewed here:
January 28, 2021:
A conversation with Andrew Farnsworth discussing his evening with Helen Macdonald watching the spring bird migration from the observation deck of the  Empire State Building in Manhattan.  Helen wrote about this experience in an  essay in Vesper Flights  entitled, High-Rise.
Conversation with Andrew Farnsworth
February 11, 2021:
Randall's Island has an Urban Frame managed by Cira Sidell.  Steve Burnett owns a farm in upstate New York. Steve and Ciara were in conversation around the joys of farming and reflect on passages in Vesper .
On farming with Steve Burnett and Ciara Sidell
February 25, 2021:
A conversation with Arisa White, poet, author and educator, around her book Where's Your Daddy, published on March 1, 2021.  The conversation considered her relationship with her father, nature and love, the themes Helen Macdonald explores.
For more information on Randall's Island: Randall's Island Park Alliance
Yale Club of New York City
Reimagining and Rebranding 2021
Virtual Happy Hour
Elizabeth Howard hosted and was in conversation with Janet Odgis in a virtual happy hour through the Yale Club of New York City. The event was held on Monday, March 15.  The conversation focused on the importance of branding, visual identity and strategy as we emerge from the pandemic.  Janet Odgis is the founder of Odgis & Company  an an award-winning brand design agency based in New York City. The firm has worked with well-known  global corporations, reinventing ways to define and express their brands. They offer their clients a  total creative expertise across multiple platforms, helping them captivate and engage their key stakeholders.
Germs at Bay: Politics, Public Health and American Quarantine
Elizabeth Howard was in conversation with Charles Vidich for the launch of Germs at Bay, Politics, Public Health and American Quarantine (Praeger, 2020) on Tuesday, February 9, 2021.
Hosted event with PEN America at the Drawing Center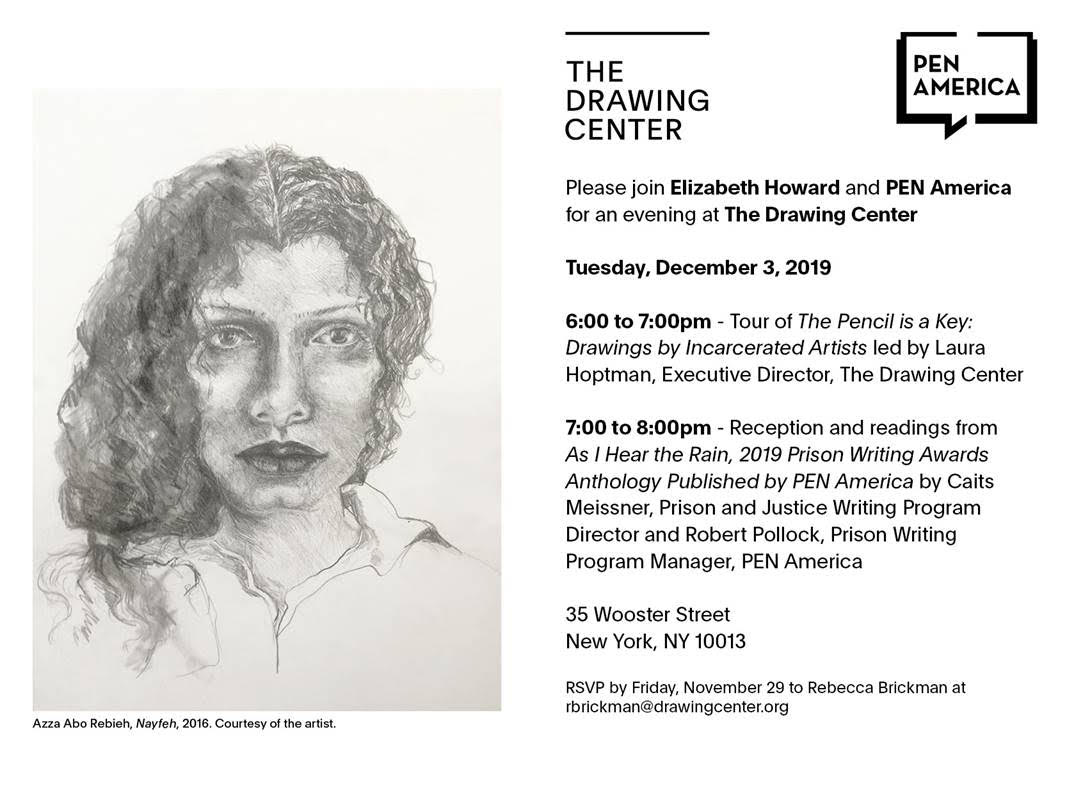 Close Conversations @ Cathedral of St. John the Divine
Interpreting James Baldwin today:  If Beale Street Could Talk/Little Man, Little Man
Nicholas Boggs and Gabrielle Bellot in conversation with Elizabeth Howard around the novel If Beale Street Could Talk and Little Man, Little Man by James Baldwin with illustrations by Yoran Cazac. Little Man was republished in 2018 with an introduction by Nicholas Boggs and Jennifer DeVere Brody.
Gabrielle Bellot is a staff writer for Literary Hub. Her work has appeared in The New York Times, The New Yorker, The Cut, The Atlantic, The New York Review of Books among others.
Nicholas Boggs teaches in the Department of English at New York University and he is currently working on a literary biography of Baldwin, forthcoming from Farrar, Straus, and Giroux.
Langston Hughes: Harlem and the Sacred
Dr. Wallace Best, author of Langston's Salvation: American Religion and the Bard of Harlem and professor of Religion and African American Studies at Princeton University.
Religion, Politics, and Climate Change with Patrick Egan
Patrick J. Egan is Associate Professor of Politics and Public Policy at New York University. He has written about race and religion in the opposition to same-sex marriage, political attitudes about climate change, and partisan politics.
Race Inequality, and Education with Dr. Carla Shedd and Dr. R. L'Heureux Lewis McCoy
Carla Shedd is Associate Professor of Urban Education at The Graduate Center, CUNY and the author of Unequal City: Race, Schools, and Perceptions of injustice, which explores obstacles facing urban adolescents in Chicago.
L'Heureux Lewis-McCoy is an Associate Professor of Sociology of Education at New York University. His research concentrates on issues of educational inequality, the role of race in contemporary society, and gender studies.
Incarceration:  From the Inside Looking Out and the Outside Looking In